Customer Reviews
01/13/2020
Brie S.
United States
Best product
I love this tanning product so much! I myself am able to get a nice natural tan but skin cancer runs in my family so I don't like laying out or going to a tanning bed. When I found this product it changed everything beautiful color, easy application, comes with a new applicator every purchase to make sure every application is perfect! You will not be disappointed with this product :)) !!!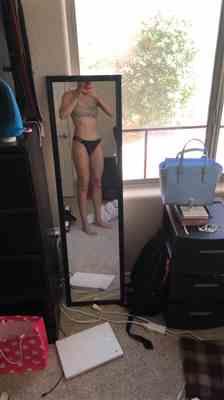 01/07/2020
Courtney V.
United States
10/30/2019
Mary
United States
Best Stuff Ever!
Blue Saint is amazing! It doesn't give the darkest tan but certainly the most realistic. There's absolutely no orange undertone and no faux tan smell. My skin is very white so the initial coat was quite light; after the second coat the color was great. It lasts about a week and wears off evenly, just like a natural tan. I'm hooked.
A FABULOUS PRODUCT!
I LOVE Blue Saint! This product is amazing! It is easy to use, has no odor, no streaking and can be applied to your body in less than 2 minutes. I love the luxurious mitt to apply the product evenly to your skin. The color looks natural and makes you feel at your best. My husband is a medical doctor and is so happy to know that I will no longer be using tanning beds which age your skin and put you at risk of cancer. I have shared this with many of my friends and know they will also benefit from this fabulous product.
I LOVE BLUE SAINT
I am already naturally tan, so I have never been interested in trying a self tanner, but I tried Blue Saint for the first time and I fell in love with the color it gave me. I felt so good about how it turned out and everyone I had seen afterwards thought it was my tan from my vacation to Hawaii a few weeks prior. I am so excited to use Blue Saint for every occasion that I want to be tan.