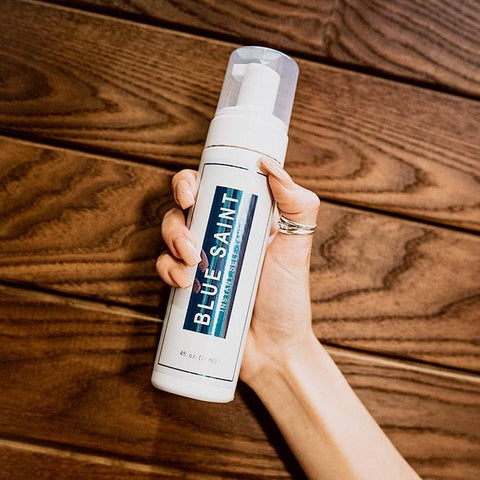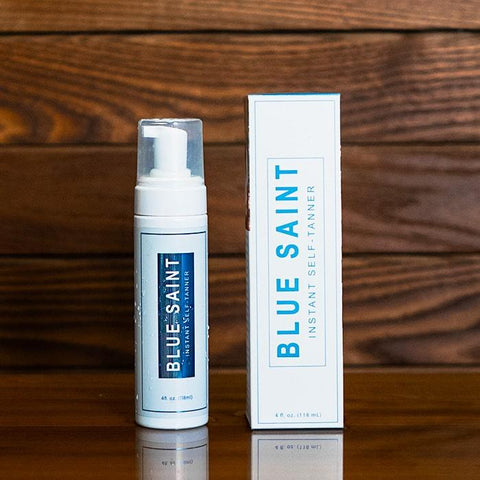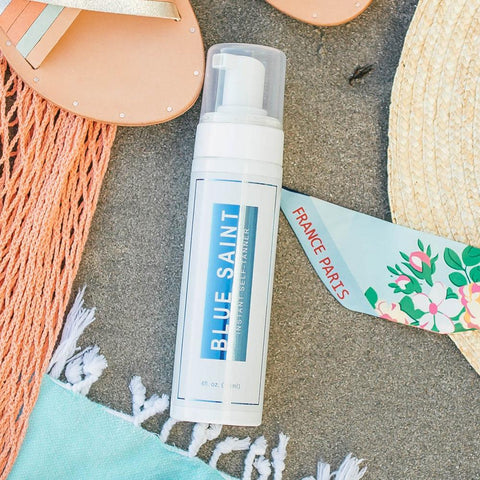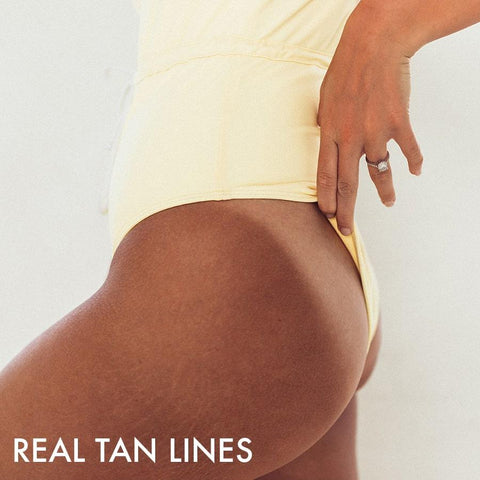 Regular price
Sale price
$39
Unit price
per
Sale
Sold out
A Natural-Looking Self-Tan, From A Bottle!
Zero-Orange Guarantee. Free Shipping!
Blue Saint is a luxurious self-tanning foam that's made from plant-based ingredients with Italian probiotics for a natural-looking tan. It's easy to apply, streak-free, fast-drying, and has no "fake tan" smell. Blue Saint gives you beautiful instant color when applied, and your bronze tan deepens rapidly in just two hours. (Before and After Photos) 
What to expect

Flawless Color

This product works for all skin types and colors! You can modify the depth of your tan by applying one or more applications. Refer to the image below to know what to expect with one application.
How to apply

1

For best results, shower, shave your legs (optional), and exfoliate your skin prior to applying the self-tanning body foam.

2

Apply 2 to 3 pumps onto the application mitt.; In a circular motion apply on all areas of the body. Make sure to lightly go over elbows and knees.

3

Let the application dry for 15 minutes and reapply for a darker tan.

4

For a deeper and longer lasting tan, wait at least 6 hours before showering. Apply moisturizer after shower and glow like the sun has kissed you twice!
FAQ

How long will my tan last?

For best results allow 6 hours before rinsing off. Usually tan will last up to 15 days, reapply as needed in between to maintain your sun-kissed goodness!

Does this product streak?

No, the application mitt that is included ($10 value) makes sure that you have an even and uniform tan with no yucky streaks.

Will applying too much make me look orange?

No way jose! This body foam was formulated to ensure that you have a deep brown tan every time. We offer a 30-day money-back guarantee on all of our products.

Is this self-tanner instant?

Okay, so maybe not instant, but you will see the results within 15 minutes. It does not stain your clothes due to all organic ingredients. So feel free to apply, dry, and go!

Can I apply this to my face?

This foam is apt for the entire body, but we cannot guarantee a uniform tan on your face. Which is why we invented our

self-tanning face drops

that you can easily integrate into your daily moisturizer!
Ingredients

Purified water, ethoxydiglycol, dihydroxyacetone, Plant Probiotics, Vegetable Glycerin, Organic Bergamot Oil, Citrus Aurantium Flower oil, Organic Clove Oil, Organic Geranium oil, Organic Grapefruit Oil, Organic Everlasting, Organic Lemon oil, Sodium Hyaluronate, Caprylyl glycol, Organic Lavender oil, Organic Lavendin oil, Organic Lime oil, Organic Mandarin oil, Organic Patchouli oil, Organic Citronella oil, Organic Peppermint oil, Organic Petitgrain Sur Fleur, Organic Rosewood oil, Isopropyl alcohol, Organic Tangerine oil, Grape Seed extract, Green Tea, Resveratrol, geogard natural perservative, citric acid, Vitamin C.
Money-back guarantee

We offer a full 30-day, money-back guarantee with every purchase. Simply contact a friendly Blue Saint Customer Care representative if you would like to do a one-time exchange or receive a refund. Return or exchange requests will only be processed if they include a return authorization number. Please call: 1-800-570-8656 to request a return authorization number and we will gladly assist you with your request.
View full details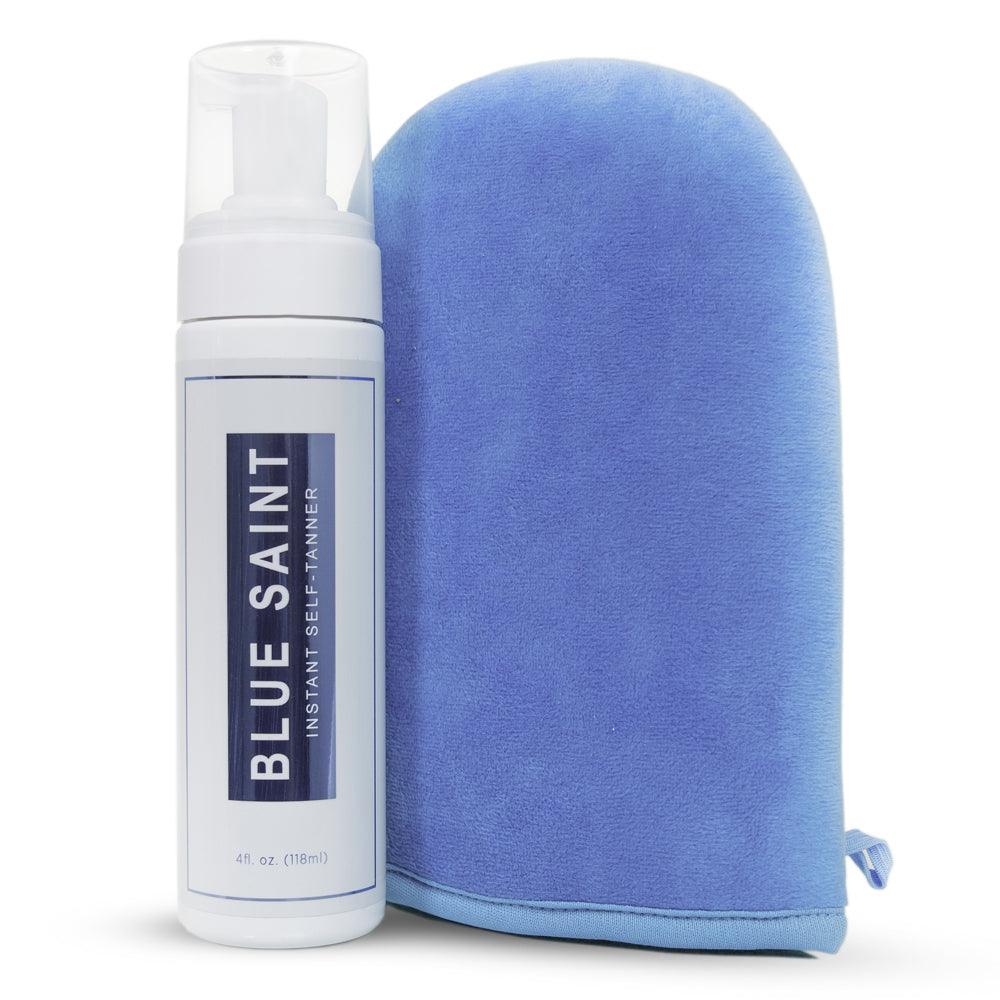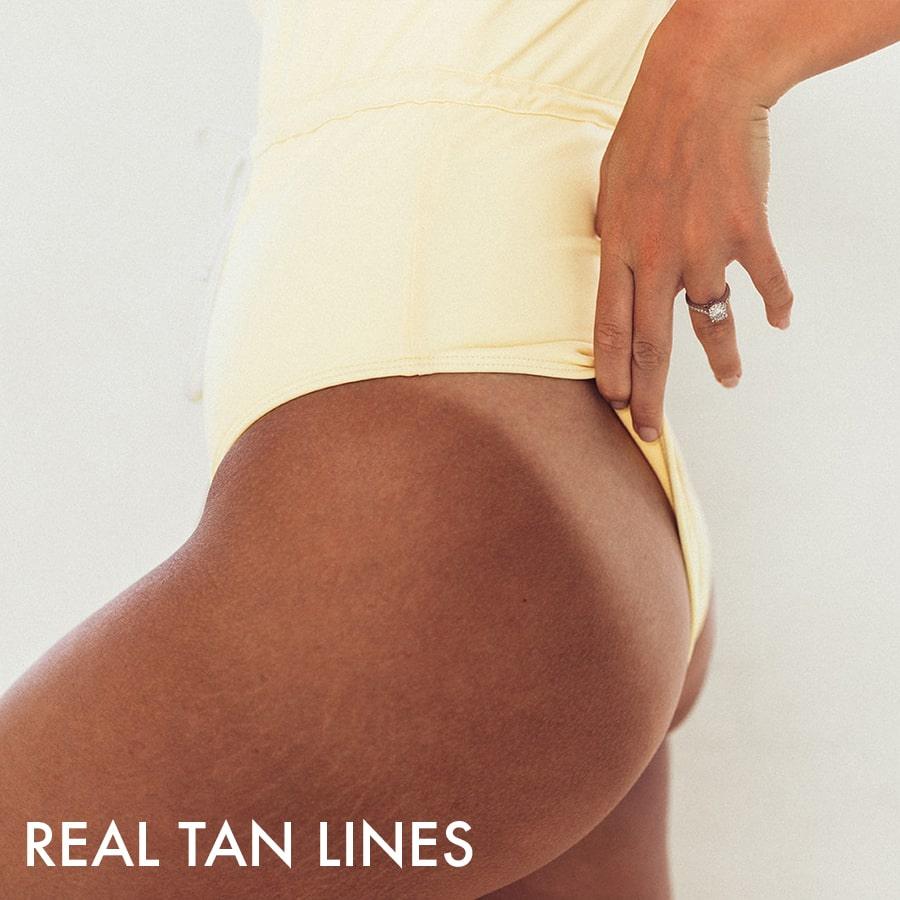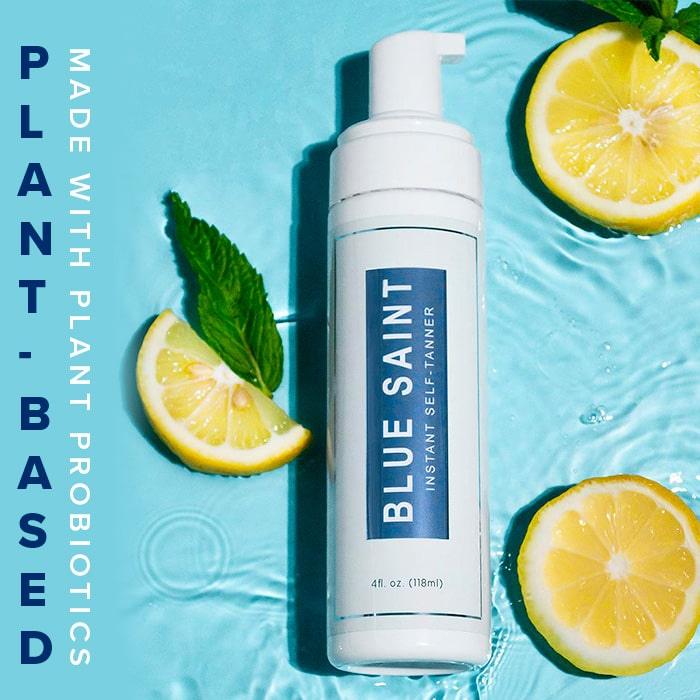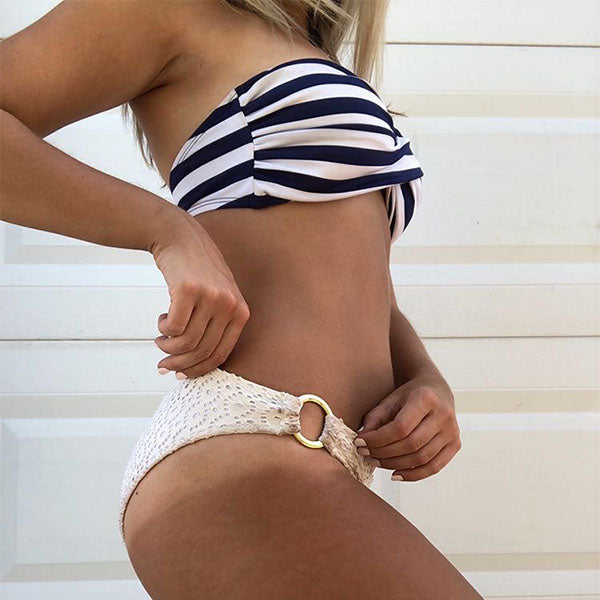 "I've always had bad experiences with self tanners but the color on this one is amazing!" 
"Hands down best at home tanner EVER. It doesn't stain and real looking tan lines. Woot woot."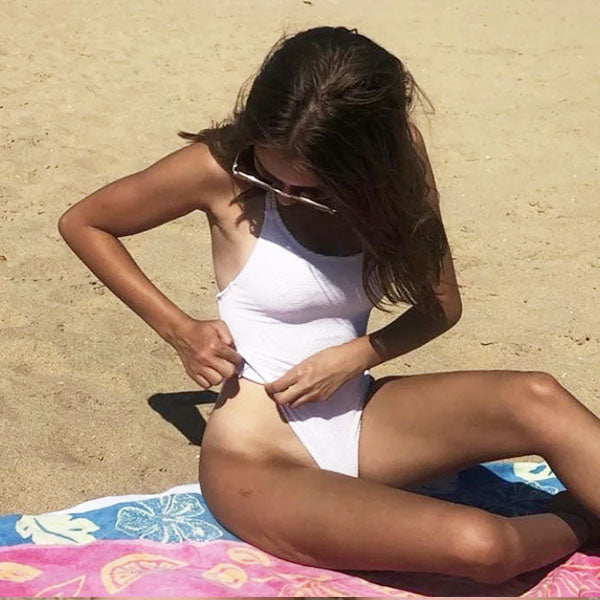 "When I got to the beach I already had a tan that looked real!"
"I seriously love this tanner so much!"
"Excited I found a plant base self-tanner! Most don't work correctly or last a day or so. Definitely becoming a recurring customer!"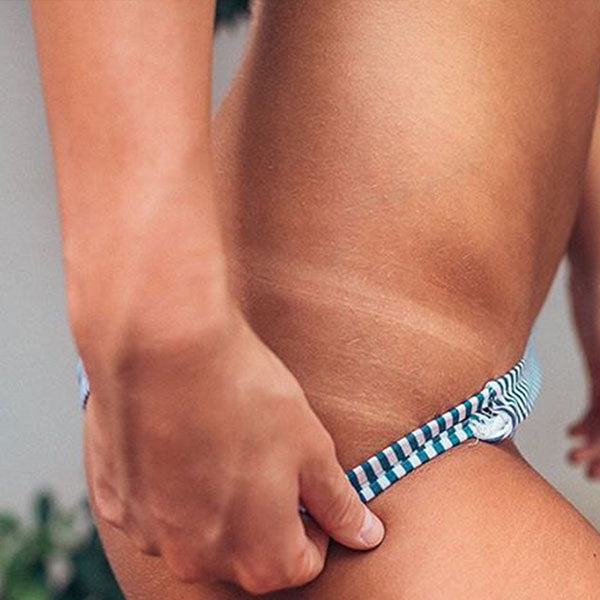 "They weren't kidding about the tan lines. Foam dried pretty quickly, did two applications."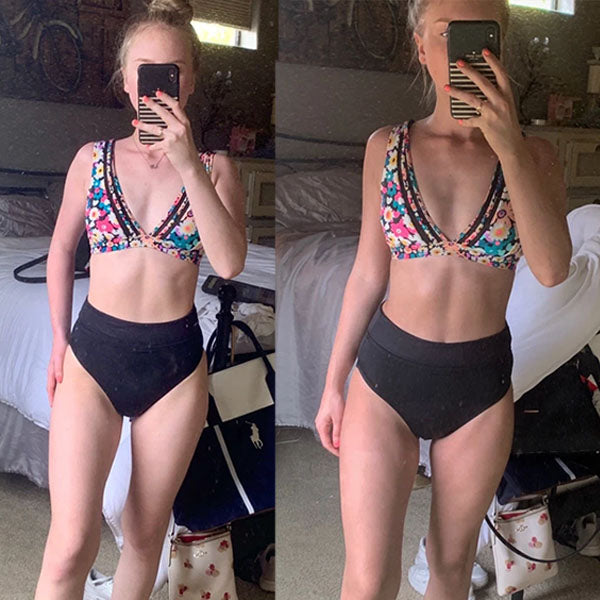 "Loving the subtle color, most tanners immediately go dark, I can control the intesity with this one!"
Most tanning products highlight the scar on my knee. This one doesn't. Loving Blue Saint!
Our Collection:
Browse other items from our self-tanning colleciton.